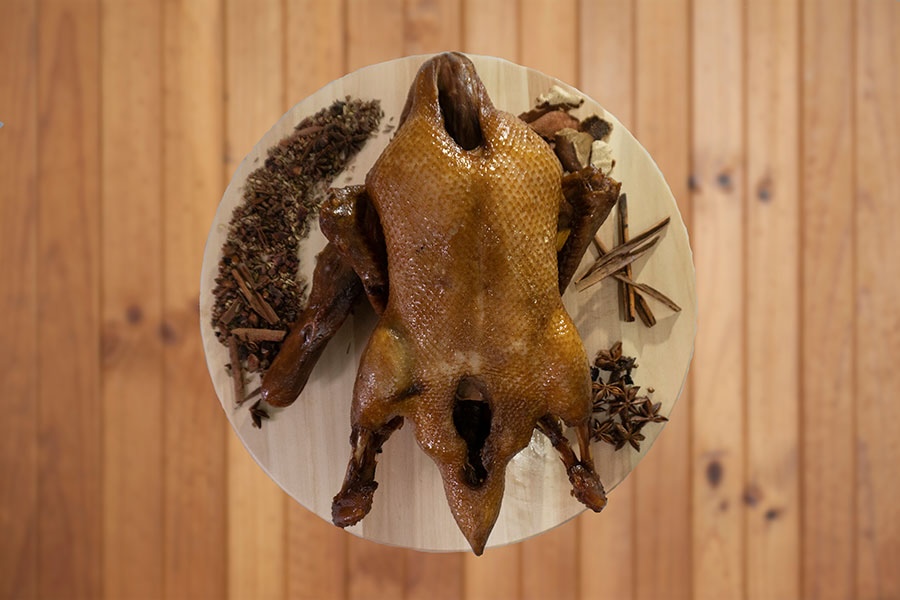 Braised Duck is a traditional dish from Teochew. Duck are braised in our secret recipe Sauce that made up of spices like clove, star anise, cinnamon stick etc in hours.

Braising duck is a form of art; braise too long meat will be hard and dry, braise too short and it is not cooked. Served well with a bowl of hot porridge and our sauce(lor chap) will be provided.
Product details
Available in whole or chopped.