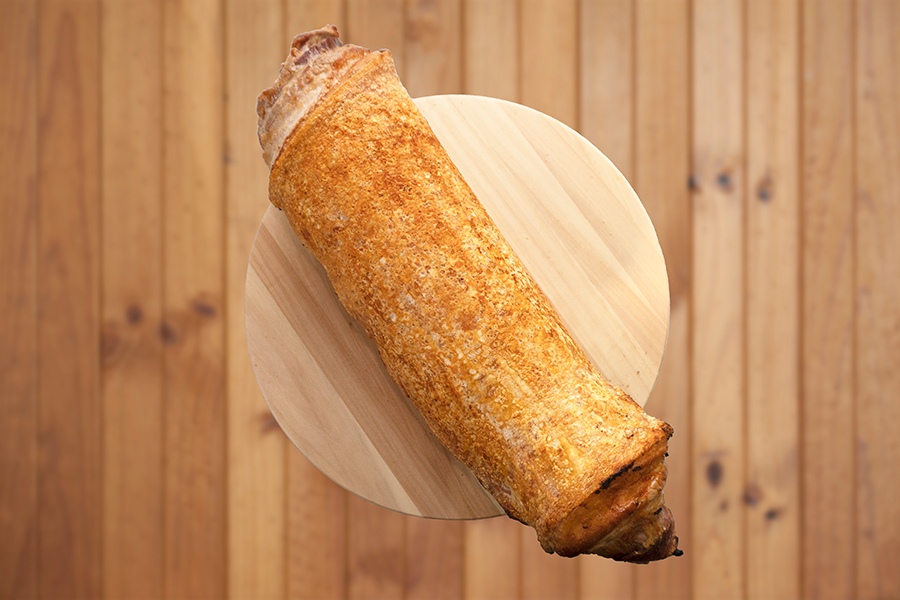 Lechon Liempo is a very popular dish in the Philippines, it is served with plain rice without any sauce. Using pork belly and wrap with spices like leeks lemon grass making the meat fragrance. With the skin made to crispy, it is no wonder a popular dish loved by the Philippines.

It is more flavourful as compared to the traditional pork belly which only has salt marinated.

Impressed your guest with this in a joyful occasion celebration like new year or Christmas celebration.

This is a very good substitute for a log cake for meat lover during Christmas, as it has a shape of a log cake.
Product details
Available in whole roll 1kg or 3kg