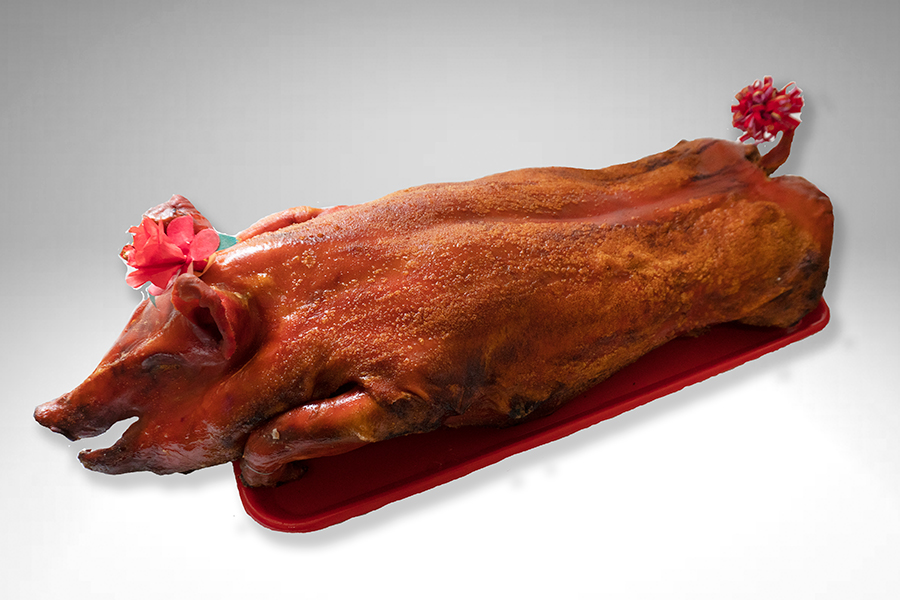 Due to market scarce of 10kg & 14kg Roasted Pig for this lunar 7th month. Depending on our inventory, we may contact you to 1 day before delivery for a change to the available pig size . Thank you for your understanding.

Roasted Pig is good for celebration joyous occasion like birthday party, housewarming to show your sincerity and your well-being. It goes very well with alcoholic beverages such as beer.

It is a tradition for the Cantonese and Hakka to receive whole pig for betrothal gift; it signifies the bride's chastity. As pig in Cantonese sounds the same as [宫纱珠]. In today modern world, giving a whole pig as betrothal gift shows sincerity from the groom in marrying their daughter.

Roasted Pig is also commonly used in praying by the Chinese to show sincerity to the deities for their blessing. It is a common practice in the entertainment industry to offer one or several roasted pigs to Jade Emperor to celebrate film's opening; the pig is sacrificed to ward off negative reviews from critics in return to pray for the film's success.

Product details
Available whole in 3 sizes